DATES : September 24 – 26, 2021
"Making and Maintaining Friends"
Speakers: Amy Soderquist and Danina Kennedy
 
Session One: God's Provision through Friendships
Session Two: God's Protection for Friendships
Session Three: God's Plan for Friendships
Session Four:  What a Friend We Have in Jesus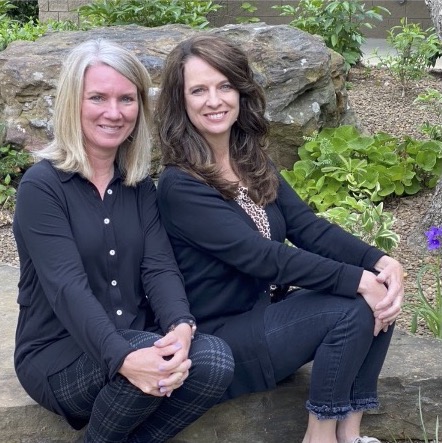 The retreat runs from Friday(24th) evening to Sunday(26th) at noon. You are welcome to come later, leave early, stay one or two night, whatever fits you schedule. Enjoy having to cook for a few meals, Christian fellowship, activities and plenty of relaxation.
 
WHAT TO BRING:  Bible, bedding, pillow, towel, toiletries, warm clothes, games, snacks to share and come prepared to have a great time!
Speaker Bios
Bio for Amy Soderquist:
Amy first started dreaming of being a counselor when she was a senior in high school and anticipating college. This felt like a big season of life transition, moving from the known to the unknown. As she looks back on those days, she realizes in her youthfulness she had a longing to be known and a longing to feel secure. Those longings turned in to a calling as she pursued her bachelor's in psychology at John Brown University. Later she earned her master's in counseling from the same institution and her dream to walk alongside others became a reality in 1997. While at JBU she fell in love with the concepts surrounding marriage and family therapy; understanding that we are fully known only within the context of relationships. Amy counts it amongst her richest blessings to have been raised in a home that loved Jesus and each other. These relationships are foundational to who she is today. Because of this, she claims Psalm 71:5 as the theme verse of her life: "You have been my hope, O Sovereign Lord, my confidence since my youth". Amy has enjoyed pointing others to that same Jesus through her counseling practice, team leading a community wide Bible study for 13 years, and now offering Bible study within her home. She also speaks individually at marriage retreats and women's events, as well as with her sisters through their Sisters 4 Christ Ministry. Amy is married to her college sweetheart, Jeff, and they have two college age children, Kacey and Breck. In her spare time, she enjoys conversation over a cup of tea with friends and family, helping others, or playing outdoors; preferably in the mountains of her home state of Colorado.
Bio for Danina Kennedy:
Danina loves the Lord and is passionate about walking with people through the mountains and valleys of life and relationships. After attending The Master's University in Southern California, she and her husband completed their master's degrees in biblical counseling from Colorado Christian University. Danina resides in Texas with her husband, Worley, of 32 years. She has two adult children, Taylor and Elise, and a new daughter in love, Jocelyn. Professionally, Danina has counseled for over 20 years in private practice, served in pastoral ministry in the local church with Worley for 13 years, and has enjoyed a speaking ministry with The Soderquist Center to ministry leaders and their spouses, with her sisters through Sisters 4 Christ, and individually to churches and different organizations. Currently, Danina works alongside Worley through Redeemed Hearts Ministries by providing counseling, speaking individually and together, and hosting a monthly podcast. They are in the process of trying out writing. In Danina's free time, she loves hanging out with family and friends, decorating, entertaining, baking and eating chocolate desserts, traveling, reading, and anything outdoors!